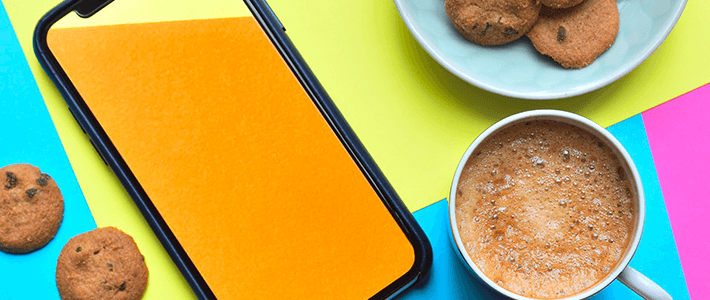 8 reasons to become a mobile developer
Making a career choice is never easy, no matter where you are in life. Whether you are starting your professional life or looking to make a career change, the number of options available to you can be overwhelming.
But have you considered the profession of the mobile developer? If not, know that there are great reasons to study mobile development. Here are eight.
1 – Mobile developers make more money
The annual salary of a novice mobile developer is between € 43,000 and € 51,000, while that of a novice web developer is between € 29,000 and € 34,000. This difference in income is largely due to the low amount of mobile developers available and the high demand.
2 – The use of smartphones continues to increase
In 2017, more than half of the world's population owned a smartphone, which is a 30% increase over 2016. The market penetration rate is increasing at an unprecedented rate, resulting in an increase in the number of jobs in mobile development.
3 –  The demand for mobile developers is strong
Based on data collected by StackOverflow, iOS development and Android development are two of the top three areas suffering from low labor supply for high demand. The current demand for profiles in mobile development incorporates more requirements than what was asked until recently. Now, companies are looking for a profile of professionals who can integrate their knowledge of programming and application development with the work of other departments, such as marketing.
Having a more global vision of the business is becoming more important. On the other hand, companies find themselves with very valid profiles, but they are usually specialized in a single type of device, operating system or sector. Currently, it is necessary that these professionals have versatility and the same skills for any type of operating system.
WHAT ARE THE AREAS WHERE DEMAND IS HIGH?
There is a significant demand for web / cloud, iOS, Android, and SQL DBA back-end developers.
4 –  You can earn money by selling your app
If you are able to develop your own mobile app, you may also be able to generate a source of income by making it available for purchase in the App Store or Google Play. With mobile development skills, all you need is a great idea and the world is open to you.
5 –  You can learn online without leaving your current job
With ever easier access to online education, you can keep your current job while you study mobile development. You can study iOS or Android development on OpenClassrooms and do things at your own pace, depending on your availability.
6 –  The development of mobile applications has a more direct impact on the end-user
Unlike front-end and back-end web development company in Lahore, mobile app development has a more direct impact on the end user. Mobile apps provide access to the user's location, contacts, and calendar, making the user experience more personal.
7 –  You will join a community
There are many, many mobile developers and a large number of them can be found on the internet. If you encounter problems on a project or if you simply want to exchange with people who share your profession, you will have a whole community just a click away.
8 – You will be in permanent learning
Mobile development is not only a relatively new field, it is also constantly evolving. It is ideal for anyone who is afraid of being bored in their job or who wants to learn throughout their life because you will always have new things to work on.
Are you ready to take the plunge?
If you are serious about getting into mobile development, OpenClassrooms can help you achieve your goals.
Our online degree courses are focused on professionalizing projects that you can follow at your own pace. They also give you access to weekly mentoring sessions with industry experts who aim to make sure you're headed in the right direction.
And since we are sure that you will find a job after graduation, we offer you our Hire or Reimbursed scheme, which guarantees you a reimbursement of your tuition fees if you cannot find a job within six months. graduation.
Making a career choice is never easy, no matter where you are in life. Whether you are starting your professional life or looking to make a career change, the number of options available to you can be overwhelming. But have you considered the profession of the mobile developer? If not, know that there are great reasons to study…