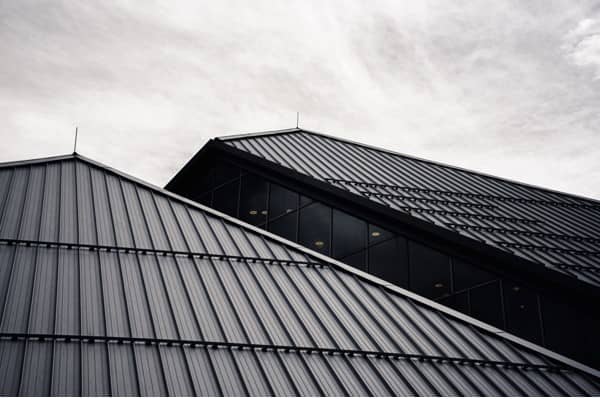 5 Types of Metal Roofing Materials – Understand their Advantages
A metal roof is a dynamic roofing system that comes in various styles and colours and can be used in many ways. With portability, lightweight nature, and efficient barrier against elements, metal roofing has become a viable choice for homeowners. If you're fascinated with metal roofs, there are many types of metal roofing materials and panel styles you must know.
When choosing metal sheet roofing for your home, consider key factors like durability, longevity, and the kind of metal sheet you're buying. With tons of metal roofing systems available in the market, it can be confusing for homeowners to select a suitable one.
This post will give you a better idea of what kind of metal roof would be the right for you. Let's dive in.
Different Types of Metal Roofing Materials
Aluminium Roofing
Aluminium is a lightweight roofing material and gives you the same amount of strength or more without using any heavy material during the installation. It offers easy maintenance, a longer lifespan, and comes in a range of colours. If you're looking for a corrosion-resistant, lightweight, and malleable metal roof, aluminum could be a feasible material.
Copper Roofing
Copper roofing is known for its attractive and unique appearance. It comes in various styles for roofing, such as copper tiles, shingles, panels, and sheets. Once the copper is exposed to patinas and moisture, a protective layer that develops prevents it from rusting. Advantages include long-lasting, corrosion-resistant, less expensive than clay tiles and slate, attractive appearance, and lightweight.
Steel Roofing
Steel is a type of alloy, made from iron and other elements. It is commonly used in commercial buildings but now it is also being installed in residential properties for its affordability, low maintenance, and longevity.
Zinc Roofing
Like copper, zinc has an appealing appearance wherein patina and colour change over time. Most zinc materials are pre-patinated or not fully developed their protective layer which changes the appearance of zinc. Patina also serves the purpose of preventing zinc from rusting and corrosion. Once zinc is exposed to carbon dioxide and moisture, it will develop a protective layer of zinc carbonate. The result is beautiful-looking blue or gray patina.
Tin Roof
The tin roofing system is rolled steel coated with tin, making it durable and resistant to cracking. It became popular because it is lightweight, easy to install, and shares similar qualities to aluminum. Both look and sound of a tin can be achieved with galvanised steel, aluminium roofing, or painted metal.
Factors that influence the price of metal roofing materials include panel profile, the thickness of steel, finish and paint system. Choosing the right metal roof to install comes down to the residential roofing contractors you pick and the location of your building.
A metal roof is a dynamic roofing system that comes in various styles and colours and can be used in many ways. With portability, lightweight nature, and efficient barrier against elements, metal roofing has become a viable choice for homeowners. If you're fascinated with metal roofs, there are many types of metal roofing materials and…